Hi everyone,
As we start to ramp up as a foundation it is really exciting to be announcing our first in person event since our Kick Off event in July 2022. On the 6th and 7th of March we will be hosting a mixed hardware & software hackathon in Hamburg, Germany!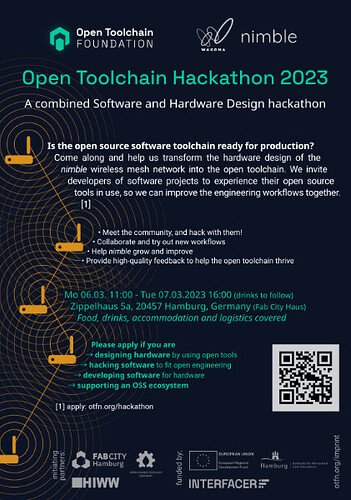 More details are available on the OpenToolchain website
We even have some funding to help participants attend. You can register here.
Feel free to ask any questions below